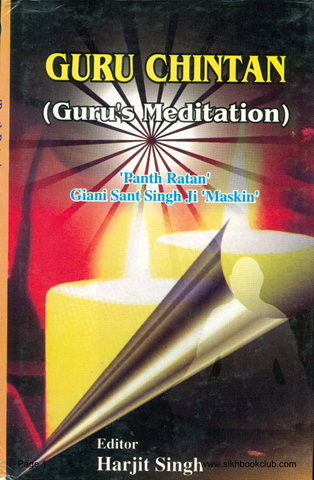 Guru Chintan
Language : English
Total Download : 361
4.972451790633
Share this Book.....
About Books
---
Every essay has been bedecked by giving examples, and references from other languages which shows Maskin ji's thorough knowledge about other religions. These essays fulfil the requirement which always remain under the consideration of the Sikh people.
About Author
---
Giani Sant Singh Ji Maskeen was born in 1934 at Pakistan to father Kartar Singh and mother Ram Kaur. He authored more than a dozen books. Some of his famous books includes Guru Chintan, Ras Dhara, Amrit Manthan, Ratnagar and Shabad Guru.He was given the title of Panth Ratan for his services to mankind through the message of Gurbani.