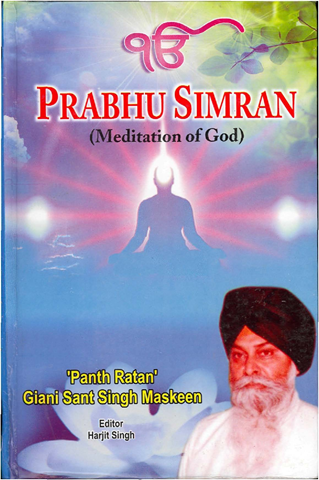 Prabhu Simran
Language : English
Total Download : 305
4.21270718232
Share this Book.....
About Books
---
There are many names of God which have been perceived by human beings. Whenever any devotee or believer meditated on Him with Full attention in his innermost consciousness and God had accomplished his task after giving him His glimpse.
About Author
---
Giani Sant Singh Ji Maskeen was born in 1934 at Pakistan to father Kartar Singh and mother Ram Kaur. He authored more than a dozen books. Some of his famous books includes Guru Chintan, Ras Dhara, Amrit Manthan, Ratnagar and Shabad Guru.He was given the title of Panth Ratan for his services to mankind through the message of Gurbani.
Review
---
excellent book! Giani Sant Singh Ji Maskeen was extremely knowledgeable.

By Manpreet Sidhu on 9/26/2017

excellent book! Giani Sant Singh Ji Maskeen was extremely knowledgeable.

By Manpreet Sidhu on 9/26/2017